Cleaners & Degreasers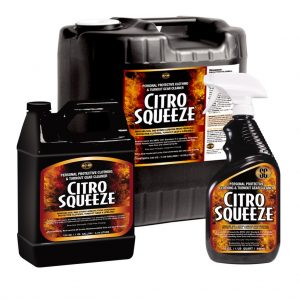 SC Products manufactures industry-leading hydrocarbon cleaning products whose advanced properties bond with contaminants like oil, grease and soot and permanently wash away with just water. Non-corrosive, non-toxic, biodegradable, and shockingly effective. It's that simple!


Get Dirty. We'll Clean You Up!
Your protective apparel, tools and toys get pretty filthy! Yet few realize the health risk associated with poorly cleaned PPE and equipment. Our CITROSQUEEZE PPE and Turnout Gear Cleaner protects the original performance of your apparel while removing harmful carcinogens and toxins, and is NFPA 1851 Compliant.